Sleep with Your


Waifu Pillow

.
You Will Have a Good Dream.
Use coupon code cvpdsma9 or ahx9af3r at check out to get extra $10 or $30 off.
– Sakume Dakimakura Shop
Download APP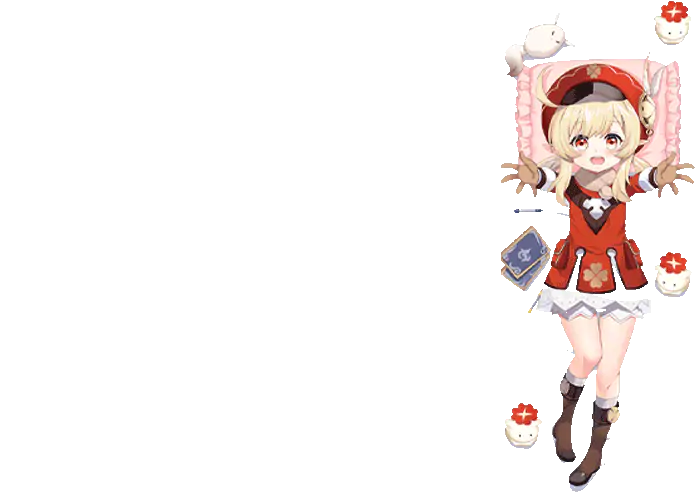 Waifu Pillow Trending
We will pick 8 popular Waifu Pillows of the season! If you want more anime body pillows, please follow us.
Waifu Pillow
Buy waifu body pillow, anime body pillow, dakimakura at Sakume. Diversified choices, free shipping worldwide, 7/24 customer service, worthy of your trust.
All Products
Genshin Impact
Azur Lane
Accessory
Hentai Body Pillow
Buy hentai waifu pillow, hentai body pillow covers, uncensored dakimakura at Sakume dakimakura shop. Naked waifu will let you indulge, highly restored details of anime characters, thousands of hentai body pillows can be purchased.
What is a waifu pillow?
"Waifu" is the Roman sound of "Wife".
""Waifu" originated from the establishment of 4chan. 4chan, which imitated 2chan in Japan, is a gathering place for anime fans in the United States and other counties. They also directly cited the concept of "俺の嫁" to create sentences, such as Waifu and mai waifu.
In 2002, Japanese animation Azumanga Daioh Mr. Kimura in the middle school dropped a picture of a woman in the classroom one day. The classmate asked who she was. Mr. Kimura replied "Mai Waifu" (my wife). The animation entered the United States in 2005 and the sentence has spread rapidly in the United States since then .
Are waifu pillows illegal?
It is not illegal. There are many versions of waifu body pillow in Sakume. You can buy normal dakimakura, uncensored waifu pillow, or even 3D body pillow.
How much is a waifu pillow?
Waifu pillow cases cost between US$34 and US$100. If you want to buy pillow inner, you need to pay US$80 to US$150. If you are interested in 3D waifu body pillow, you will spend US$80 to US$140.
What is Waifu dakimakura?
Waifu dakimakura means waifu body pillow, and it now has a new name, pronounced "Wife or Waifu". People all over the world love waifu dakimakura, especially the French, because the print on the pillowcase can satisfy the desire of anime lovers to "sleep". Waifu dakimakura is a bridge between people and the virtual characters of animation games, and Waifu dakimakura is the only way to hold on to your virtual character wife. For otaku who enjoy the single life, what we look forward to more is not to go home and see another human, but to be able to sink into a tender place with our favorite Waifu pillow. Nowadays, anime culture is growing rapidly, and a variety of waifu dakimakura lovers are beginning to appear around the world. waifu dakimakura is a symbol of good existence, and is rapidly being accepted by many different groups.
How to get a custom made waifu pillow?
Custom waifu body pillow by Diipoo, you can choose from 4 materials (Peach Skin, Plush, 2WAY, New 2WAY)and 5 sizes (120x40cm, 150x50cm, 160x50cm, 170x60cm, 180x60cm). Create your own waifu pillow now!
What is Dakimakura?
Dakimakura originated in Japan, and then the Japanese Otaku culture continues to develop, especially the anime TV series, and dakimakura products will always appear. This product is loved by users around the world. Dakimakura (抱き枕; daki; 抱き; waifu pillow) is often translated to English as anime body pillow.
What is Dakimakura made Of?
Dakimakura is composed of pillowcase and pillow core. Sakume dakimakura pillowcase has four materials: New 2WAY, 2WAY, Peach Skin, Plush Fabric.Sakume's pillow inner has two kinds of materials: PP cotton and weighted down silk.
What is Sakume Dakimakura Store?
Sakume anime dakimakura shop in Tokyo, Japan. Sakume dakimakura store is a shop specializing in the production and sale of dakimakura, with thousands of dakimakura products and reviews, covering anime, games, artists and other dakimakura products.You can buy anime body pillow cover, anime boy body pillow, anime girl body pillow, waifu pillow, 3d dakimakura.
Why Sakume is the Best Dakimakura Store?
Professional Service; High-Quality Dakimakura; Friendly User Interface; Cheap Dakimakura.
What is Sakume's vision?
Sakume help me sleep with the dakimakura waifu pillow. Sakume makes my dream come true!